24/01/2012 How Perfect is your Parlour?
We are hosting a meeting Thursday 9th of February on parlour and milking routines in conjunction with DairyCo. It is being held courtesy of Alan Pratt, Studdah Farm, Bellerby and we would appreciate as much support as we can get!
The meeting will run from 11.00am – 2.00pm and lunch will be provided.
Further information can be found in the 'Farmer Training' section of the website.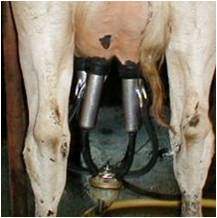 01/11/2011 Bainbridge Vets are pleased to launch our new and exciting website. We hope you like what you see, and would like you to add us to your favourites and check back often. We will keep the site updated with regular special offers and information on forthcoming training courses and meetings.